South Kildare Trail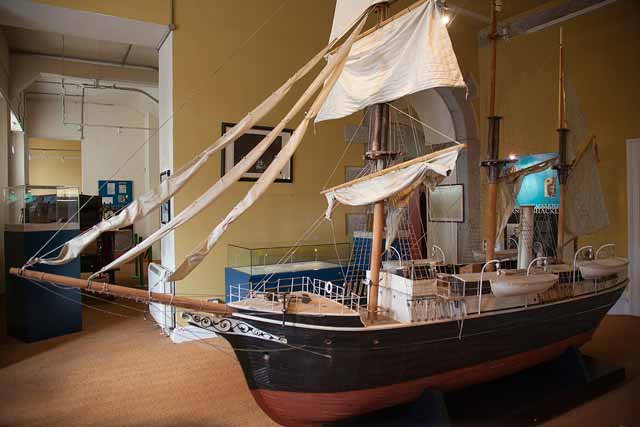 Set forth from the elegant Clanard Court Hotel upon a journey of discovery and adventure, through the ancient pathways and by-ways of Celtic and early Christian Ireland, to Norman strongholds, gentrified houses, a planned village and fertile countryside.
Explore the Quaker legacy of the fertile Griese Valley and imagine how they lived their daily lives. Delight in the wonderful setting of Burtown House and Gardens, an 18th century historic Quaker home and residence of famous artist the late "Wendy Walsh"… A wondrous cacophony of colours tastes and sound; the gardens first laid bare by Isabel Shackleton, wife of William Fennell.
QUAKER VILLAGE OF BALLITORE
Wander through the simple streets of Ballitore, the first planned Quaker Village in Ireland, home to the world renowned school, founded by Abraham Shackelton. Meet Mary Leadbeater, author and poet, annalist of the 1798 Rebellion who regularly corresponded with Edmund Burke and Maria Edgeworth. Born Mary Shackleton, her legacy is preserved within the streetscape and modest rooms of her once proud home which dominates the village square, now a library and museum.
Take a moment and pick up the perfect gift at Crookstown Craft Village; find an enchanting expression of Irish craftwork amid the curiosities and curios.
Enigmatic connections, as the Shackleton name intertwines with near and far-off places: Burtown, Ballitore, Kilkea and Antarctica.
Moone Abbey & High Cross
Discover a tangible serenity amid the silence of the ruins of the ancient Abbey at Moone as you stare in awe at the 10th century High Cross, restored to former glory, to remind us of the abilities and achievements of our early ancestors. Miracles and parables etched in granite no longer simply messages, but works of art.
Belan
Find the Folly… Find the folly…search the landscape for three surviving architectural curiosities on route to the void where once stood the greatest of our mansions. All that remains of Belan House, home to the Earls of Aldborough, lays one ruined hexagonal gate lodge and the, even now, impressive crumbling ruins of the stable block. Prosperity and power, a victim of time and circumstance.
Athy Heritage
Come to terms with all you have experienced with a visit to Athy Heritage Centre and delight in the audio visual presentations, exhibitions and artefacts.
Athy an ancient ford upon the River Barrow it rose to prominence as a Norman Stronghold, lorded over by the Fitzgerald's, Earls of Kildare and Dukes of Leinster. Explore the colourful history of this proud town which saw more sons march to the flag in WWI than any other town its size in Ireland. A town where canal and river battled for survival in the face of the railway; a crucial check point on the route of the Gordon Bennett Race of 1903.
To book a tour, please contact the Clanard Court Hotel in Athy on +353 59 864066 or sales@clanardcourt.ie
Itinerary
9.30 Tea/Coffee, info session + silhouette.
Pick up @ Clanard Court – 10.20
10.30 arrival Burtown House & Gardens Visit - Upon arrival guests will head to the Gallery Cafe and view the Botanical Wendy Walsh and Vanishing Ireland exhibitions. This is followed by a tour of the gardens which takes roughly one hour. There is also choice of an optional two course lunch in the Gallery Cafe.
After lunch guests will have time to visit the shop, art sales and plant sales or revisit parts of the gardens and sculpture walks
12.30 depart to Moon High Cross. – 25mins
Arrival 1.15 to Ballytore Quaker Village library Museum – please note that this is subject to availability however there are substitute/ alternative activities. 45min
2.15 -Visit to Crookstown Craft Village- all guest exclusively via this tour trail will receive a 10% discount on all purchases.
3.00 arrival -Athy Heritage Museum – View Shackleton exhibition, + audio & visual tour. – ( 1hr 30 mins)
Please note specialised talks and walking tour on request.
Tour ends 4.45 pm arrival back at pick up point @ 5.15 / overnight option ends with dinner @ Clanard Court @ 6.30 pm.