The Green Barn Shop & Restaurant
The Green Barn is located just inside the front gates of Burtown House, set in the front parkland overlooking our walled kitchen garden. It is easily accessible as a quick lunch stop, or for a more relaxed luncheon style affair or for dinner on Saturday night.
We love to host weddings, private parties, christenings, communions, and any worthy occasion.
The Green Barn combines large open spaces with high ceilings and expansive wall spaces, with movable panelled partitions to create that perfect space for any size of group.
The restaurant opens out onto an exterior terrace, and again into a series of courtyard spaces that each tell a different story and create a different ambience.
The Green Barn is based on old style Scandinavian barns with a New England twist, combining high ceilings, rustic textures, individual tables settings, giant branches, flowers from the garden and potted vegetables on all the tables.
To book a table, send us an email, or call The Green Barn on +353 (59) 8623865.
Usual Opening Times 2018
Wednesday: Brunch 10.00am - 12.00 noon, Lunch 12.30 - 3.30pm
Thursday: Brunch 10.00am - 12.00 noon,Lunch 12.30 - 3.30pm
Friday: Brunch 10.00am - 12.00 noon, Lunch 12.30 - 3.30pm,
Saturday: Brunch 10.00am - 12.00 noon, Lunch 12.30 - 4.00pm, Dinner from 6.30pm - last orders 8.30pm
Sunday: Brunch 10.00am - 12.00 noon, Lunch 12.30 - 4.30pm
Booking is recommended.
You are also welcome to visit us for tea, coffee and cake.
Jo's pantry is now open serving sit down and takeaway coffee, antipasto boards at the weekend, delicious cheese and artisan food products for take away.
Christmas Opening Dates: We are open right through the festive season, except for December 24th, 25th & 31st, we are open between December 26th - 30th, and from January 1st - 6th. We then close from January 2nd and reopen for Saturday 19th and Sunday 20th and Saturday 26th & Sunday 27th. We reopen as per normal from Saturday February 2nd.
Gift Vouchers
These are valid for redemption at the Green Barn Restaurant & Shop for 12 months from the date of purchase.
Freshest food, straight from the Garden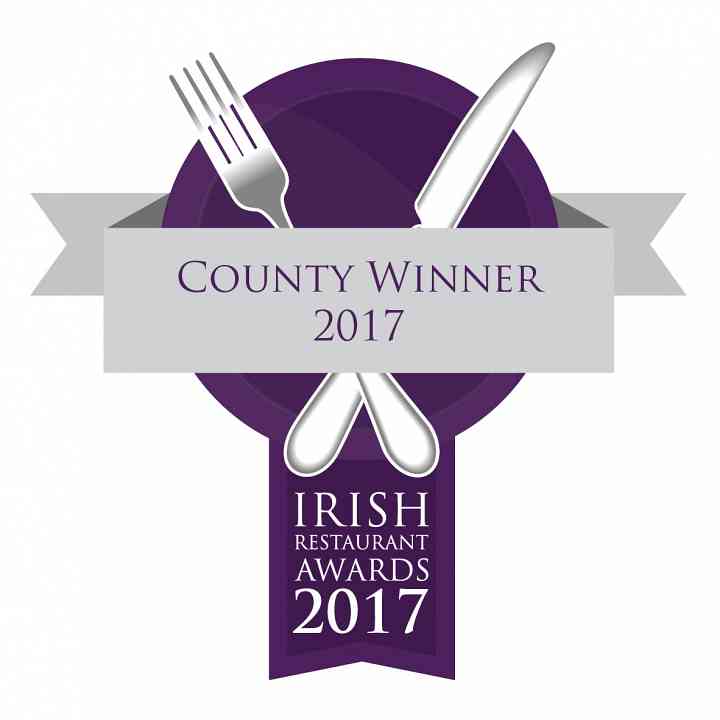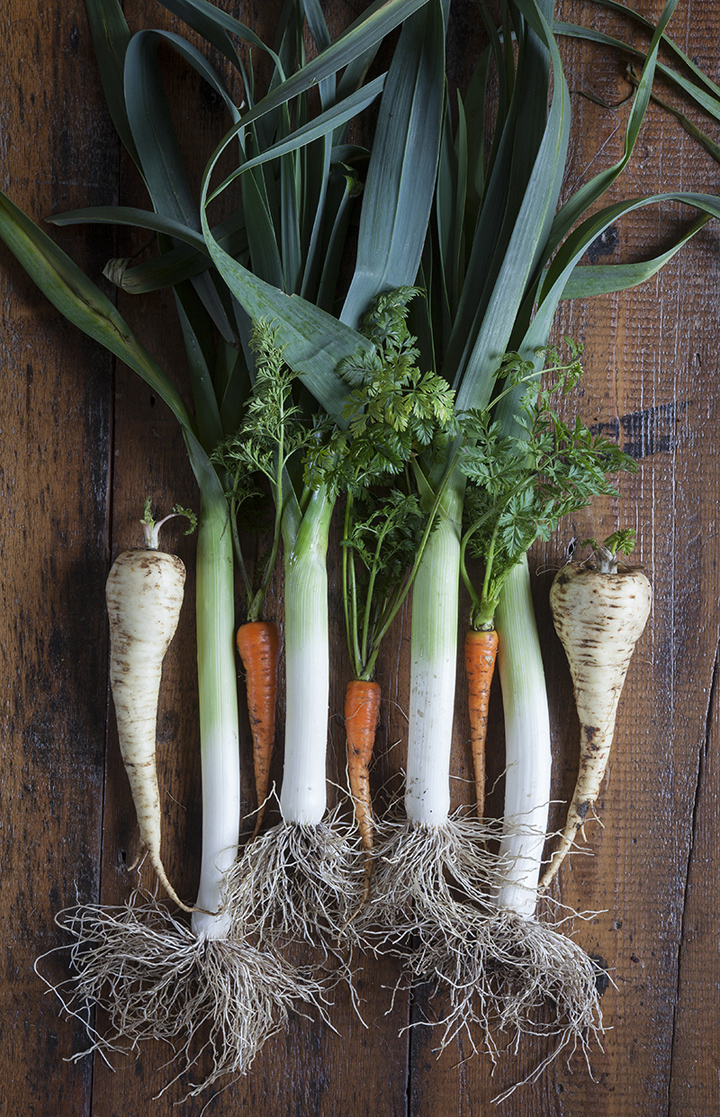 Head grower Dermot Carey overseas our production of organic produce, working closely with us here at The Green Barn to ensure a constant supply of varied seasonal produce. With a walled kitchen garden, 4 acre field plot and a couple of polly tunnels. Soon our produce will be available for purchase at Jo's Larder. We are almost 100 % self sufficient, although we are not certified organ we have always gown produce by organic and sustainable methods, and all our beef is of 100% organic Irish origin.
We serve only the freshest possible seasonal produce that has almost always come straight from our kitchen garden that very morning. We believe in serving what we like to eat, honest, unfussy, unpretentious food, letting our produce be the strength in what you eat. We like to combine seasonal ingredients, using flavours, textures, and colours and to experiment all the time, hence offering changing menu's that reflect what is happening in our garden.
Food & Interior Style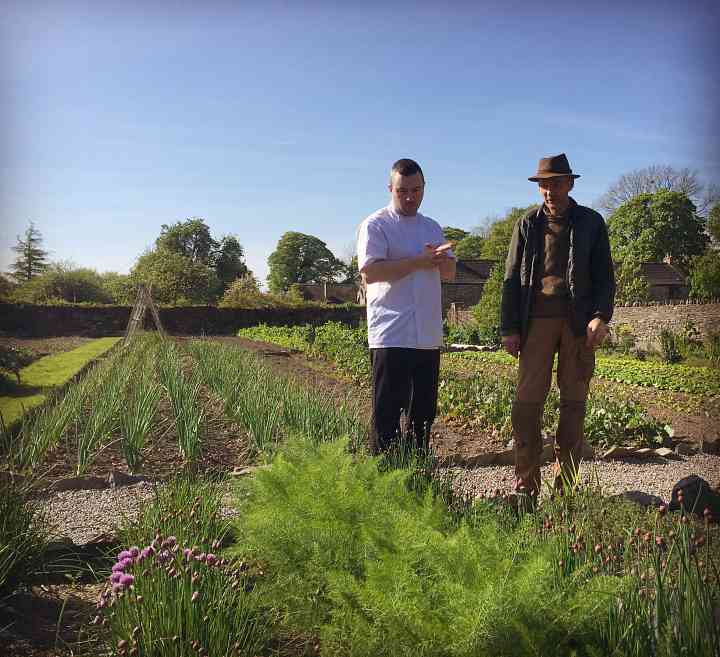 Our menu reflects what is happening in the garden, and whats comes in that day may vary so that dishes are different from week to week.
We source an interesting array of cheeses from an ever growing selection of wonderful Irish Cheesemakers.
For our pizzas or rustic flatbreads as we like to call them, we aim to give you the best there is. We have built our own wood fired oven. Thin, crispy, light and loaded with flavoursome seasonal vegetables, wild garlic, homemade pestos, and specially selected meats and cheeses.
The Green Barn's interior spaces are rustic and contemporary, with a series of outdoor garden rooms and a large terrace, overlooking our kitchen garden. With different art exhibitions, large photos from the acclaimed Vanishing Ireland books, as well as sculptures from Zimbabwe and by Irish artists. Our interior spaces change regularly with French and Dutch antiques sourced specifically for The Green Barn, we also have an ever expanding array of interiors accessories, food products, books, prints and every changing objects de art.
Some mouth-watering Dishes from the Green Barn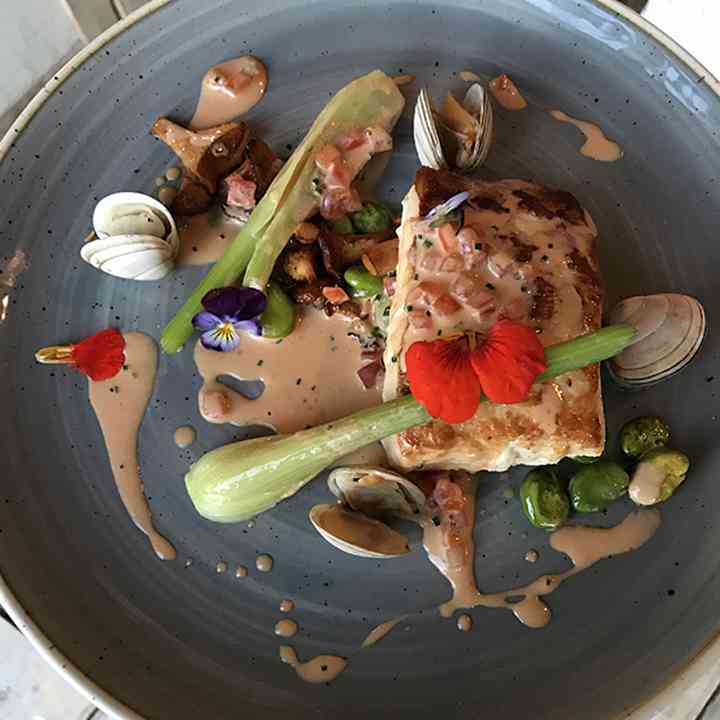 Jo's Larder, Antique and Book Shop
We have an eclectic range of interior accessories, books, paintings, sculpture, prints, books and cards. Our stock is ever changing and much of what you see in The Green Barn is available to buy or order. We make a variety of chunky authentic kitchen tables many of which can be viewed here. Lights, chairs, cutlery and much more. Recently opened is Jo's pantry, our new cheese deli & artisan food shop, with homemade pestos, freshly baked breads, preserves, delicious olives, Jamon & salamis and much more. We have also made a little cafe here with more informal seating where you can order antipasto boards, and open sandwiches with its own outdoor seating area, for those looking for a more casual dining experience.