The Gardens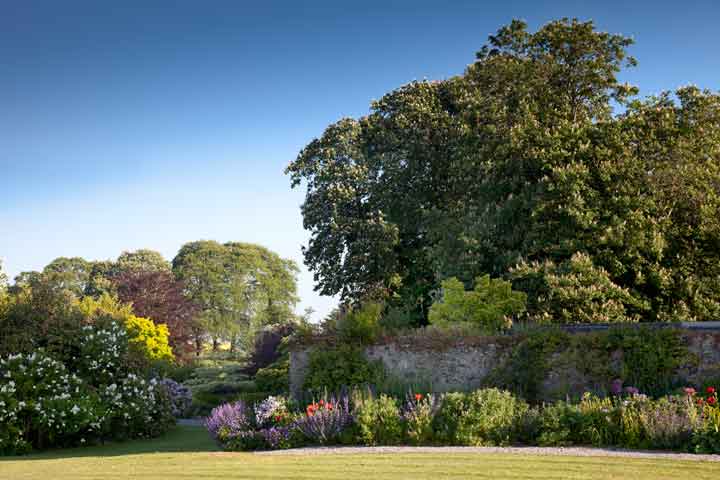 The gardens at Burtown are made up of several areas, including large herbaceous borders, shrubberies, a rock garden, a yew walk divided by a pergola, a sundial garden, an old orchard, a more formal stable yard garden, a walled organic vegetable garden and a large woodland garden surrounded on all sides by water.
Opening Times 2016
Wednesday 11.am - 5.30pm Thursday 11.am - 5.30pm Friday 11.am - 5.30pm Saturday 11.am - 5.30pm Sunday 11.am - 5.30pm Bank Holiday Mondays 11.am - 5.30pm
Early Spring 2017
Snowdrops, aconites and early bulbs: 2nd Saturday of February Every Wednesday - Sunday, including bank holidays. 11.00am – 5.30pm. The Green Barn is also open serving our full menu.
Spring/ Summer
The Gardens are open from April - October, 11.00am – 5.30pm, Wednesday - Sunday and Bank Holidays. We serve delicious lunches, based on fresh seasonal produce from our organic kitchen garden every day that we are open.
Become a Friend of Burtown for an annual fee of €75 and visit as often as you like throughout the season and bring 3 guests for free! See here for further details »