Stable Yard Accommodation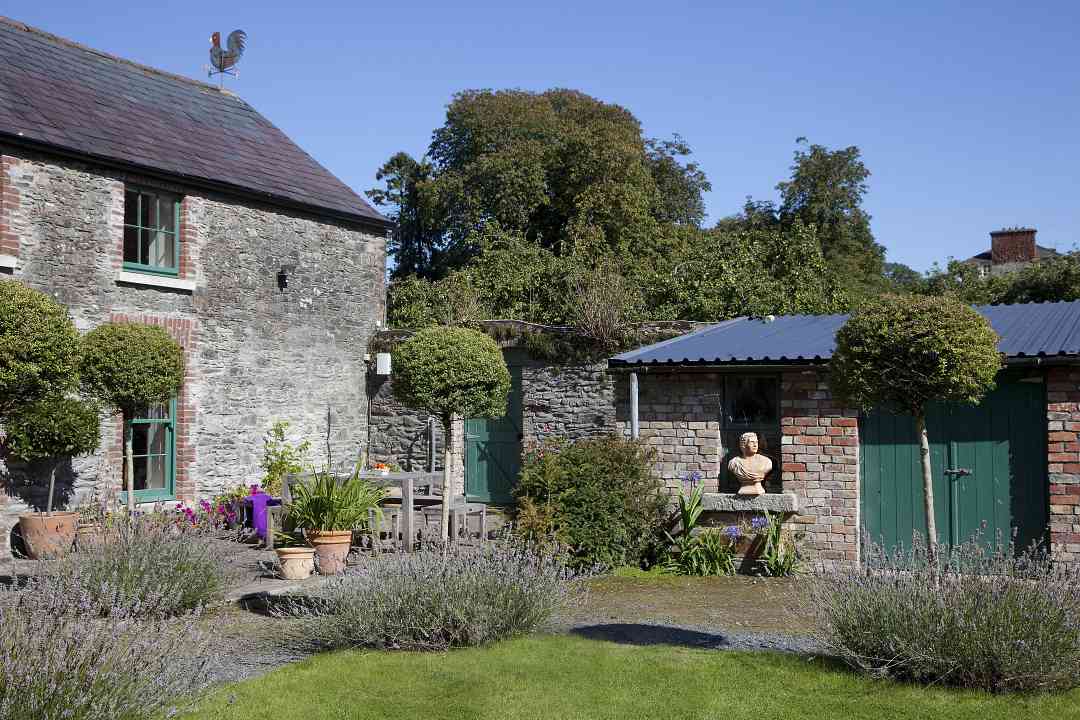 The Stable Yard House is located in the stable yard courtyard garden, set within the grounds of the historic Burtown House and Gardens. Built in 1710 by Quakers, it is one of two houses in Kildare from the C18th to have never been sold. It can be booked direct through us, to save on extra fee's or via Airbnb, but please note that there is a minimum two nights stay policy when staying at The Stable Yard House. We look forward to welcoming you.
We are launching our newly converted Stable Yard Studio apartment this February, which is a large light filled space which sleeps two adults, but with space for 1 to 2 children on camp style beds. This is a private space but does not facilitate a full kitchen although does come with all the basics you will find in our stable yard house, such as homemade preserves, fresh bread, butter, homemade granola, fruit and organic yogurt. Brunch is available in The Green Barn from Wednesday - Sunday but is not included in the price.
Courtyard Garden
The courtyard garden, divided by a serpentine Portuguese laurel hedge, is full of tall lavender, colourful borders, large roses, clematis, wisteria with potted plants and lawns. This is further surrounded by 10 acres of gardens, a walled organic kitchen garden, meadow walks set in old parkland, with mown pathways and large stone sculpture which is again surrounded by farm walks.
Guests are welcomed on arrival by a member of the family or by one of the team. We will show you about and answer any questions that you may have, and will be on standby for any help needed throughout your stay.
The Stable Yard House is suitable for up to 6 people staying in three bedrooms. There are two large bathrooms with a double ended baths , a separate large rain shower, as well as a separate downstairs cloakroom.
Guest Facilities
Guests have free access to all the gardens, as well as the courtyard garden, a tennis court, and surrounding parkland and farm walks. It is also possible to buy organic produce from the kitchen garden, as well as The Green Barn, which is an organic restaurant, artisan food shop, retail area, with a series of galleries. Guests can have lunch in The Green Barn or make your own in the The Stable Yard kitchen which comes equipped with your own Aga and full set up cooking utensils. By prior arrangement catered dinners can be arranged and on Saturdays The Green Barn Restaurant serves dinner from 6.30pm.
On arrival we supply you with some basics such as preserves, bread, butter and organic farm eggs, homemade elderflower if in season. We also supply Nespresso coffee, as well as good Italian brew. There is also an honesty bar with a selection of Organic Wines.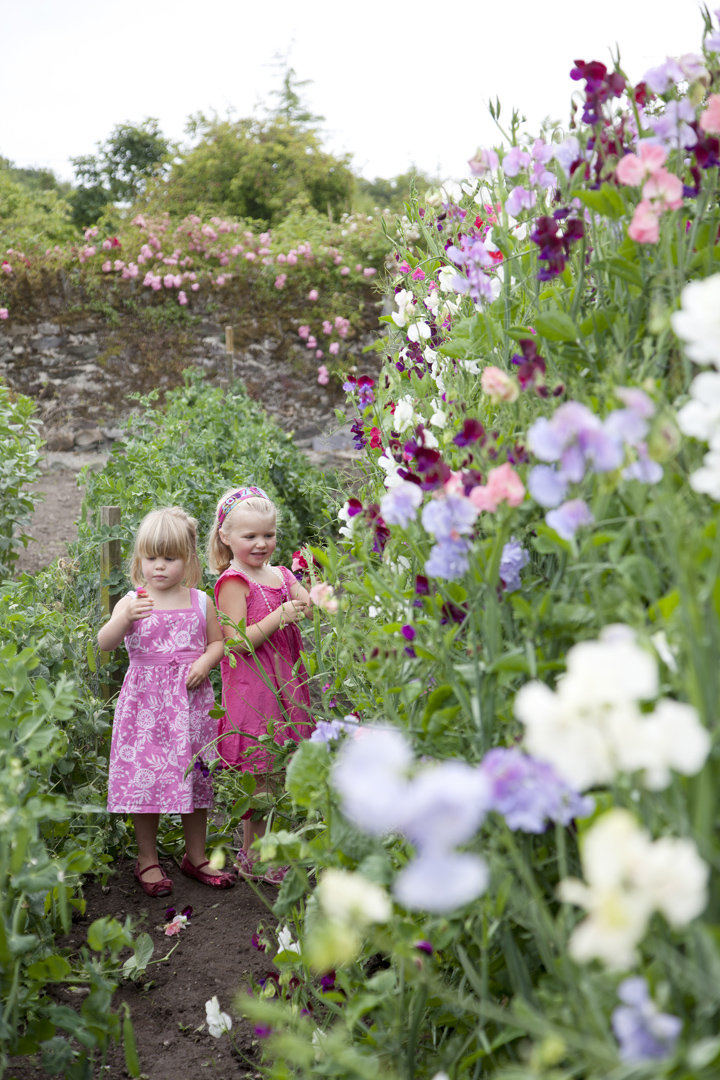 All information that we feel you might need in the form of a 'Black Book', can be found within the house. We tell you everything we know about the area, from where to eat, drink, listen to music, or go for walks, and historic sites, where to shop and how best to enjoy the surroundings here at Burtown, or how best to chill and soak up the gardens and your Stable Yard House.
There is a stream and old woodland garden next to the stable yard and there are friendly dogs on the property, as well as a working farm.
Real Irish Country living
Burtown is very much a cross between history, heritage, gardens, art and seasonal organic produce straight from the garden. We are passionate about what we eat and where it comes from, and when staying at Burtown we hope to inspire, relax, entertain and make you feel good.
We treat this like our home, as it once was our home! We have decorated and set up this house with the upmost of detail and comfort in mind. We hope you will treat it as such, whilst enjoying it to the max.