The Gardens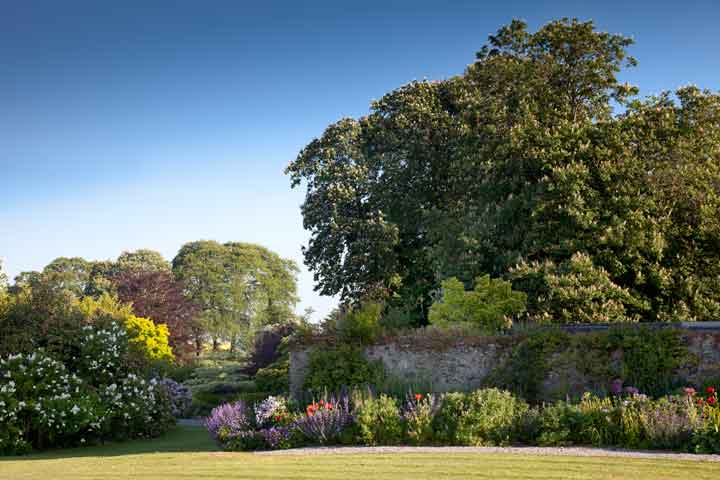 The gardens feature several distinct areas, including large herbaceous borders, shrubberies, a rock garden, a yew walk divided by a pergola, a sundial garden, an old orchard, a more formal stable yard garden, a walled organic vegetable garden and a large woodland garden surrounded on all sides by water.
Usual Opening Times
The Gardens are open from February - October. On occasional days we are closed for private functions.
The gardens close at the end of October and reopen on February 3rd as per normal days and hours.
Wednesday 10.am - 5.30pm
Thursday 10.am - 5.30pm
Friday 10.am - 5.30pm
Saturday 10.am - 8.30pm
Sunday 10.am - 6.pm
Bank Holiday Mondays 10.am - 6.pm
Become a Friend of Burtown for an annual fee of €75 and visit as often as you like throughout the season and bring 3 guests for free! See here for further details »