Garden Opening Times 2023
Wednesday - Sunday 9.00am - 5.00pm
Admission Fees
Adults: €8
Children over 5: €5
Children under 5: Free
Family Rate: €20
A Garden for all Seasons
The gardens come to life in February with a spectacular show of winter aconites and snowdrops, followed by many varieties of daffodils, hellebores and trilliums in the spring. May and June are peak months for variety and colour, especially in the planting along the stream. After a strong summer show of irises, roses, paeonies and clematis, the colour continues with many varieties of crocosmia and phlox into autumn. There are over 12 acres of gardens, park and woodland, and 180 acres of remaining farmland from a once 2000 acre estate.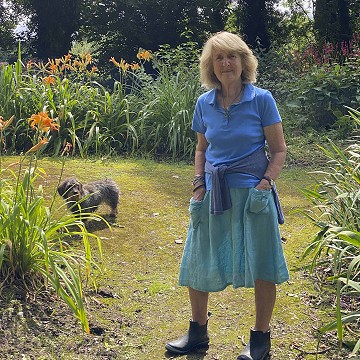 The Hands that shaped the Gardens
Isabel Shackleton (married to the present owner's great grandfather and first cousin to the explorer Ernest Shackleton) was responsible for much of the original layout, but over the last 20 years it has been greatly enlarged and reclaimed by the present owners, artist Lesley Fennell and her son James. Wendy Walsh, Lesley's mother and one of Ireland's foremost botanical painters, moved many of her rare plants to Burtown from her home in Lusk, Co. Dublin. These form a good collection of interesting specimens that were painted by Wendy Walsh throughout her career.