Master Bedroom
The Master Bedroom is large and bright, facing south, with a super king bed and an ensuite bathroom. It has a collection of Wendy Walsh botanical prints, and life drawings by Lesley Fennell.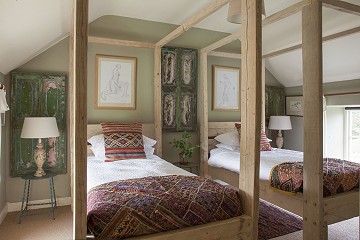 Bella & Mimi's Room
This is a light airy room with twin beds, interesting art and antique furnishing. There is a stylish bathroom with a rain shower and double ended bath and heated floor on the adjoining landing.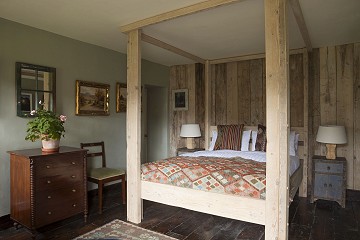 Hidden Room
This room is located behind a bookcase off the sitting room and has a wall of rustic wood and a fourposter bed. It is on the ground floor, is south facing with a stable door to a terrace. It shares a bathroom with Bella and Mimi's room which boasts a rain shower and double ended bath.