Art at Burtown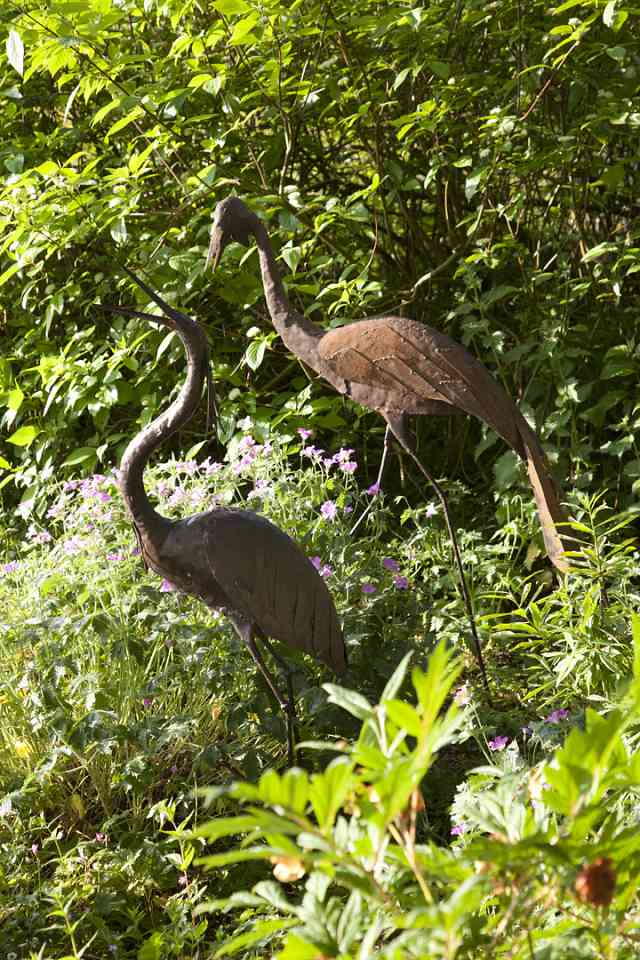 The Wendy Walsh Gallery
The new Gallery at The Green Barn is named after Wendy Walsh, who was one of Ireland's foremost botanical artists, and who lived at Burtown House until she died in March 2014 just shy of the age of 99.
Art in The Garden - Burtown
The third exhibition of Art in the Garden will be held at Burtown House. This biennial project was conceived by Seamus O'Brien, manager of the National Botanic Gardens in Kilmacurragh. Initially six artists were invited to record in paint various aspects of Kilmacurragh for an exhibition at Glasnevin. The success of the idea led to the exhibition being moved every two years to different well-known gardens throughout Ireland, and more artists were added, in order to express the spirit and diversity of the gardens in different art forms and mediums.
Burtown House, an early Georgian villa, is surrounded by lush flower, vegetable and woodland gardens with beautiful park and farmland walks. The gardens were initially designed by Isabel Shackleton, first cousin to the explorer Ernest Shackleton, but over the last 30 years it has been reclaimed and greatly enlarged by artist Lesley Fennell and her photographer son James Fennell, both of whom will be contributing to the exhibition. The gardens are enhanced by rare plants collected by Lesley's mother Wendy Walsh, the botanical painter, who lived here too. The exhibition here at Burtown will include botanical paintings by some of Ireland's finest artists in the genre, Lynn Stringer, Shevaun Doherty and Mary Dillon, atypical contributions by established artists such as Mick O'Dea and Peter Curling, as well as much more contemporary work by Dragana Jurisic & Sasha Sykes, among several others. We have added sculpture, photography, blown glass and more, to get a really diverse view of the garden and its landscape, as well as the plants.
The exhibition was opened on Sunday 16th September at 12 noon by Suzanne MacDougald, a leading figure in the Irish art world, member of the board of the National Gallery of Ireland, and previous owner of the hugely successful Solomon Gallery in Dublin. Seamus O'Brien will also give a short introduction to the recent history of this revolving art exhibition. The exhibition will be held in the Wendy Walsh Gallery at Burtown and in the garden. Link to exhibition event page here.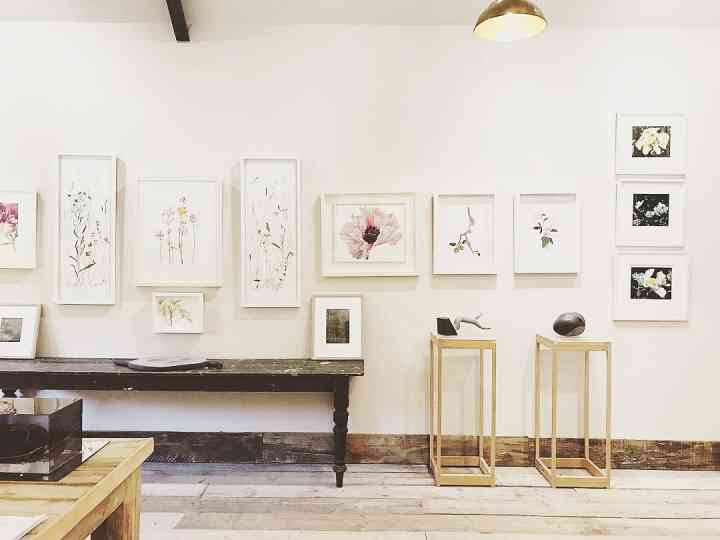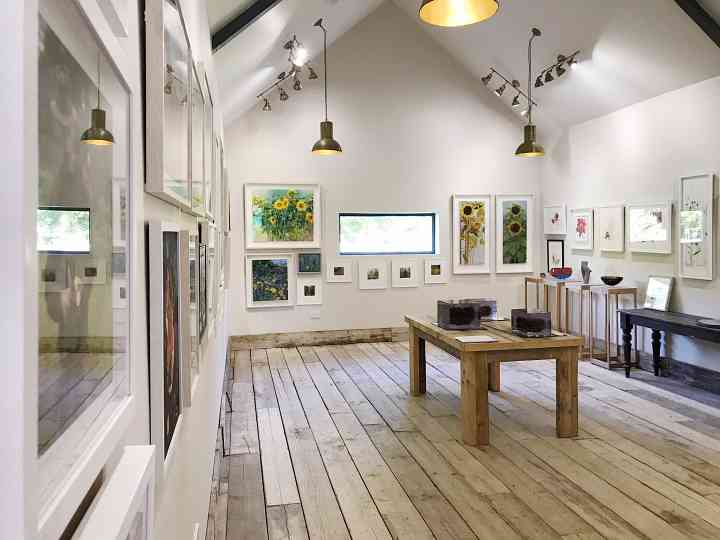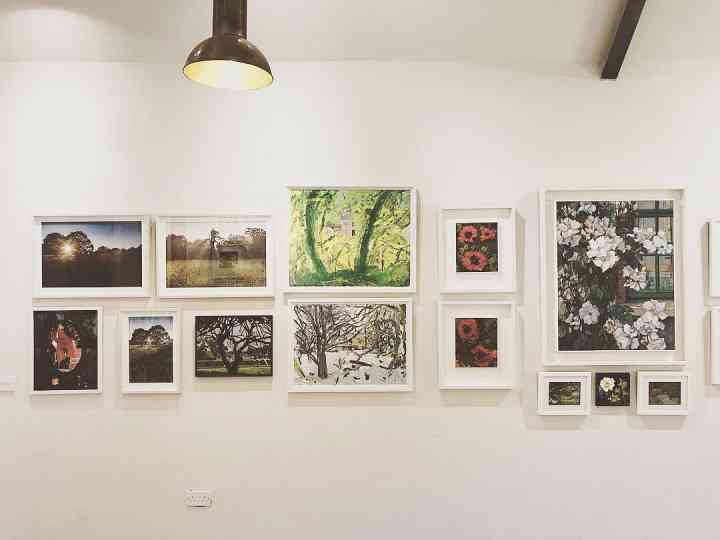 Zimbabwean Sculpture show 15% Sale this Autumn on all remains sculptures
This September, Burtown House continues its connection with art of all kinds with an exhibition of 50 pieces of stunning Zimbabwean stone sculpture. On display from 8th September throughout the wonderful gardens of this 300-year old country house in County Kildare, the 'Birdwoods at Burtown' exhibition connects New Zealand, Zimbabwe and Ireland – through family association, a multigenerational inheritance of creativity, and a shared entrepreneurial spirit.
An early Georgian villa built for the Quaker Robert Power in 1710, and passed down the female line through a number of Quaker families to the Fennell family, three generations of Fennells still live at Burtown today and we are as dedicated as ever to our family pursuit of creating beauty.
The New Zealand and Zimbabwean connection comes through our Fennell cousins, Bruce and Louise Stobart. Third-generation Zimbabweans, originally farming a highly successful 2,000-acre commercial farm north of Harare, Bruce and Louise were forced to leave Zimbabwe in 2003 when they were evicted from their farm without compensation.
Bruce and Louise moved to Hawke's Bay New Zealand in 2004 with their three young children, where they established Birdwoods in Havelock North – a gallery, sculpture garden, café and old-fashioned sweet shop that has now become the region's most popular visitor attraction, with over 50,000 visitors a year. Bruce and Louise are Australasia's largest importers of Zimbabwean sculpture and they have a year-round display of stone and metal sculpture on view in the gallery and extensive gardens at Birdwoods.
Joanna and I loved the idea of extending this connection to our home in County Kildare and giving our many Burtown visitors the opportunity to experience these unique artworks as well.
We hope you enjoy the exhibition.
We also hope to encourage all artists, of whatever standard, to set up easels in the garden and be inspired! Just come along and paint for the day. We will also be running workshops and painting days, so please enquire if you are interested in hearing about these.
Come individually, or in a group, with or without a tutor. Lesley can also be contacted to give lessons or workshops. She is an experienced and sympathetic teacher, who has taught both beginners and the more experienced, throughout Ireland and abroad. She is often to be found with an easel set up somewhere in the garden, doing her own painting.