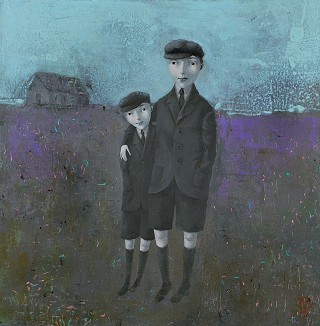 The art of Sveta Rumak represents the direction in the development of the art that is based on the lexicon of the art of the 20th century.
At that, her paintings are always filled with quotations, references to various historic times, and the subcultures of the present. Reminders of historic styles of art - Russian art of the 18t century, the Renaissance, the Supremacism of the beginning of the 20th century - are not accented, though, since all this complex mix of unobtrusive citations passes through ingenuousness of artist's touches and disposition of the naive (or, alternatively, primitive) art, always preferring expressiveness and specificity to boring verisimilitude, and always organically refusing any pathos. Everything simplifies itself and becomes softer and more delicate.
The deformation and grotesque acuteness of the form; symbolism; flattening of space allows to achieve bright figurative expressiveness, solving artistic problems not by reproduction of the visible - but, rather, of the notional. In the context of fine art terminology one can say that the artist develops post-modernist (trans-avangard, more precisely) direction of the art in the second half of the 20th century, when overall style is being based on choice, or combination of choices, of different historic art systems equal in their significance and relevance. But, in the case of Sveta Rumak's art we are more inclined to examine not the subtleties of her plastic touches, but rather the substance, which she uncovers through them. The artist aspires to understand the problems of soul's being; she is interested in such themes a connection of generations, childhood memories, the fragility of humans life, an unsettled state of human in this world, and the complexity of associative relations in the cultural memory.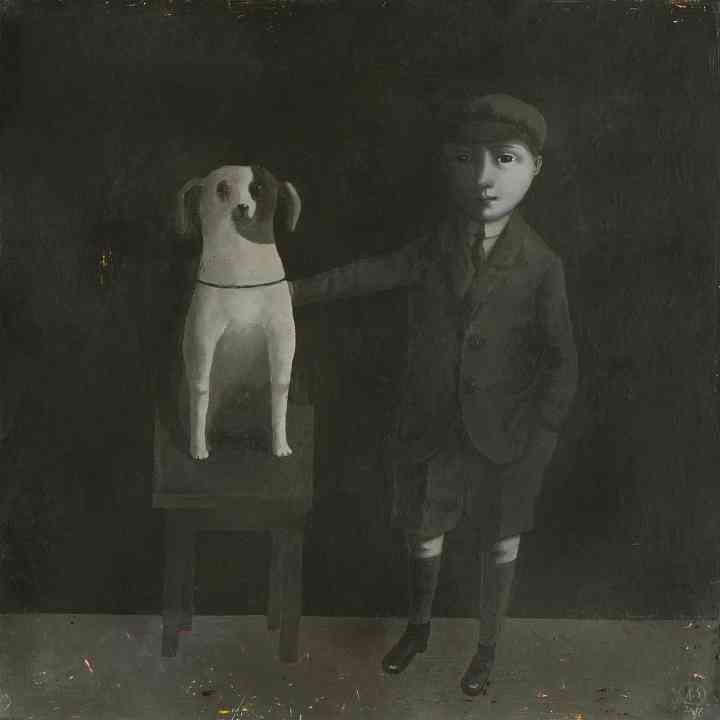 The art of Sveta's is simultaneously simple and complex. The tender freaks in her paintings may repulse some, but those who get the main inflexion already fully accept her world. Her art is for those who do not perceive the world unambiguously or literally, and the "unbearable lightness of being" does not result in pessimism; it is for those who understands the theatrical nature of the art, which, by the highest standards, is always a reflection of life - since life itself is a game. Sveta's art is for those who love warm and soulful painting.