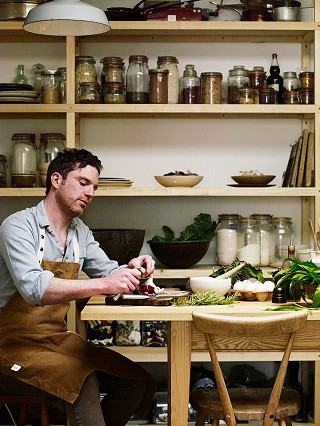 Gill Meller Dinner at the Green Barn
A special guest comes to Burtown on Saturday February 17th, to create a wood fired spring feast, one-night-only dinner using the bounty of The Green Barn's kitchen garden – Gill Meller, key part of the River Cottage team for the past 11 years.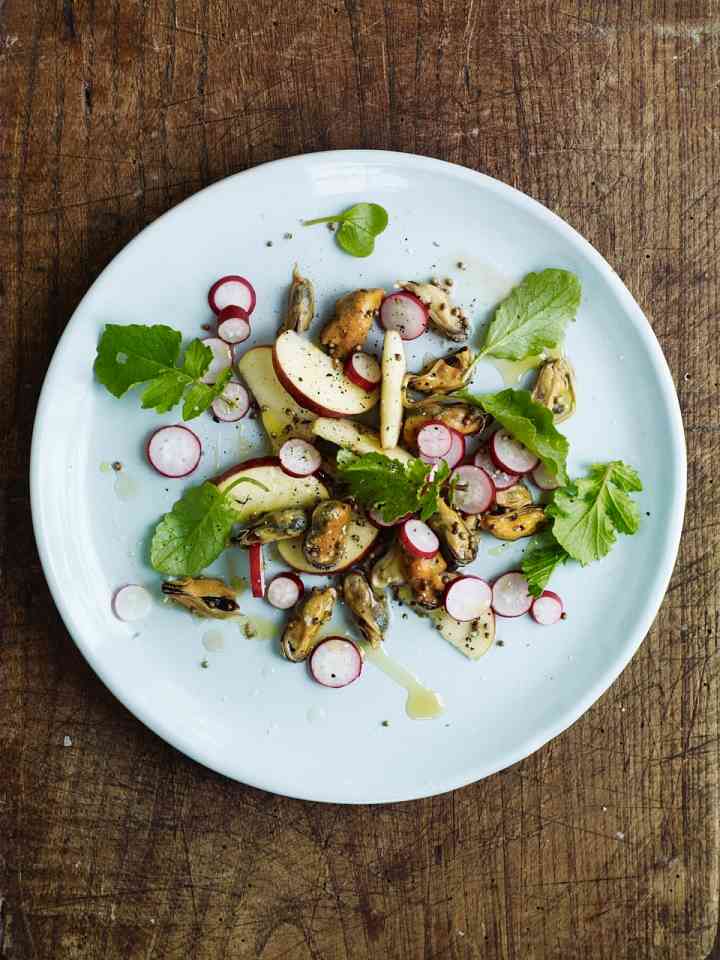 Author of the award-winning Gather, his gorgeous debut independent cookbook published to much acclaim last year, as well as overseeing the delivery of the acclaimed River Cottage cookbooks, Gill is part of the popular River Cottage Channel 4 series too, cooking alongside Hugh Fearnley-Whittingstall, and he regularly teaches at Park Farm, home of River Cottage HQ, the smallholding and cookery school that produces many of its own ingredients in a simple and respectful way, following an organic model.
A big advocate for simple, seasonal cookery and making the most of ingredients and the natural qualities they possess, Gill Meller has designed the Green Barn menu using the same way of thinking that informs his work at River Cottage – creating a reflection of his surroundings, taking inspiration from the landscape, locality, and the amazing farmers, growers and fishermen that produce the ingredients he uses.
His wood fired spring feast menu uses ingredients from The Green Barn's own garden, selected in consultation with kitchen gardener Dermot Carey, who at Burtown has been continuing his extraordinary track record in building and transforming some of Ireland's best restaurant kitchen gardens.
To book a table, email info@burtownhouse.ie, call The Green Barn on +353 (59) 8623865 or Book online using the 'Book Now' button.
Stay for the Gill Meller Event
The Stable Yard 3 bedroom house which sleeps up to six people is available, also a recently renovated studio apartment that sleeps two people. Both are set within the gardens and old stable yard. Within ten minutes of Burtown there are 70 beds in gorgeous country house, farm house and BnB's - we can send you a list and recommend what we thing might suit you best. Please email or call us for further info.