Friday, 13th July 2018 5:00 pm - Sunday, 15th July 2018 12:00 am
A Kundalini Yoga and Meditation Retreat at Burtown House & Gardens, Co. Kildare, Ireland
13th - 15th July 2018
So very much looking forward to sharing a weekend long kundalini yoga and meditation retreat and epic gong baths at the exquisite Burtown House and Gardens in Ireland.
We will focus our practice to really really connect to our true selves, our soul, to connect to the self within the self where there is true peace and bliss and where we feel connected to everything.
The joy that comes from meeting ourselves is the richest joy of all!
Expect to have a strong kundalini yoga experience helping you to re-connect to your own power and vitality.
The house and gardens speak for themselves and are just utterly divine!
What a blessing and It's a real honour to be invited to present this retreat in this house which dates back to 1710 and to be able to explore the land and the amazing gardens.
This is a co-creation with my wonderful client Joanna Fennell who will be our host and will create the menu to compliment the yoga programme. The food offering will mostly be produce grown on the farm at Burtown House, and the wonderful menu will nurture and focus on maximum vitality .
We will have private dining at The Green Barn restaurant in the garden, eating only the freshest possible seasonal produce that has almost always come straight from the organic kitchen garden that very morning. The Green Barn's interior spaces are rustic and contemporary, with an amazing view of the kitchen garden. Joanna will be working with grower Dermot and head chef Phil to produce delicious healthy vegetarian dishes.
Retreat Programme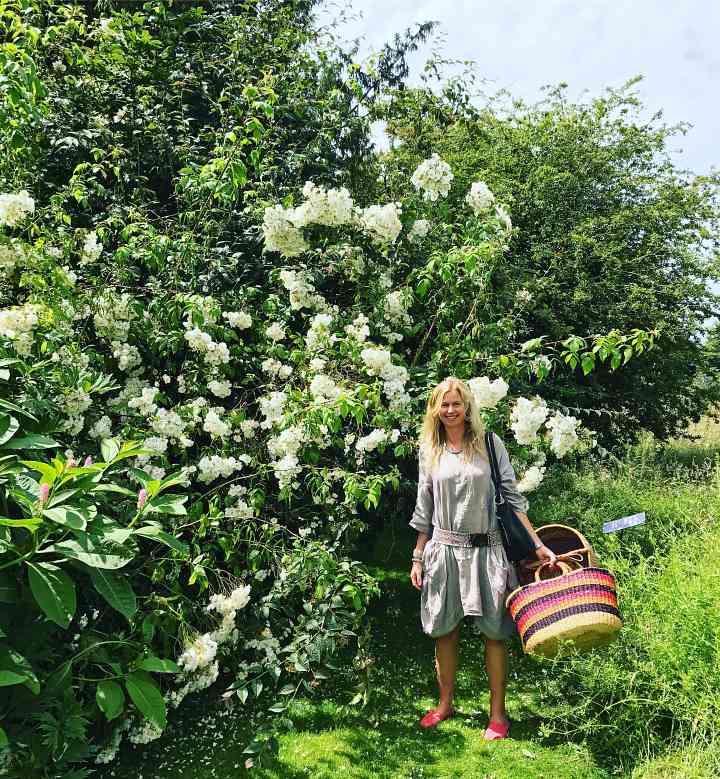 We look forward to welcoming you on the Friday afternoon and we will begin the yoga journey with our first class at 6pm followed by a long gong bath followed by dinner.
On Saturday we will have 2 long kundalini yoga and meditation classes with gong baths and a workshop with the afternoon free to relax ideally in the gardens.
We will practice as much as possible out in the gardens and have a wonderful choice of the rock garden, or within the yew walk, in the sundial garden or in the wild woodland garden where we will be surrounded on all sides by water.
No previous yoga experience is necessary to enjoy this powerful retreat, it will be a calling of your soul to join us here and share the magic. Burtown House is a dream location for me and I am so honoured to share the summer soul medicine here with you.