Come and enjoy delicious homemade take away food from the award winning Green Barn to your own private table set in the sculpture park at Burtown House.
The Green Barn is offering prebooked picnics at a selection of tables discreetly placed throughout the sculpture park and wildflowers meadows.
With a limited number of tables on offer and each with their own special view and setting situated beside historic tress and shrubs in their full glory of early summer and with views to the historic 1710 Quaker Georgian villa that is Burtown House.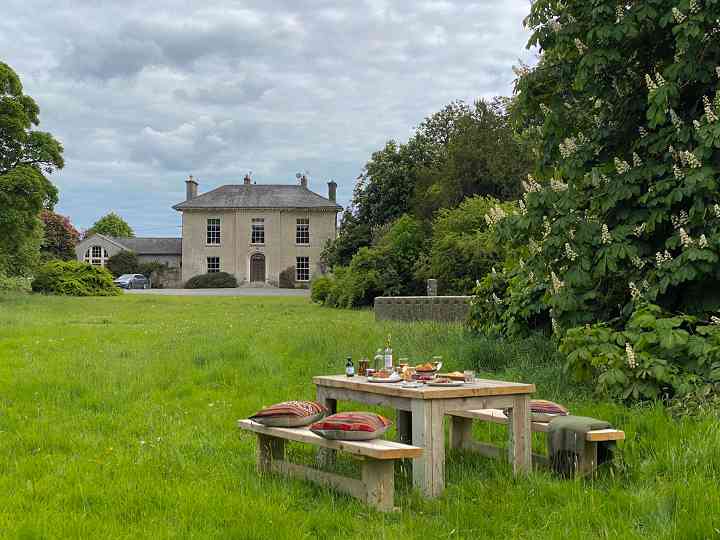 Guests will also have free access to 12 acres of flower, woodland and kitchen gardens.
In addition Jo's pantry at The Green Barn will be serving an array of tasty artisan sandwiches, salads, pestos, dips, soups, tarts, cakes and Illy coffee for take away within the gardens or to take home.
There are a selection of benches and chairs scattered throughout the gardens.
Rugs and deck chairs are also recommended for guests to bring to come and enjoy the delicious foods on offer at Jo's Pantry within the setting of the summer gardens of Burtown.
Please note that only food and beverages from Burtown House may be consumed on the premises.
No field sports allowed unfortunately….
Apologies no umbrellas available but please feel free to bring your own if required.
Social distancing will be enforced at all times.